About Us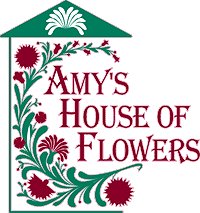 "God is Our Boss"

~~~ Welcome to Amy's House of Flowers! ~~~
Your premier full-service florist for the Pearl, MS area
with over 35 years of floral design experience!

For more information, please call (601)936-9611, toll-free (888)688-2626, or feel free to stop by our shop location on Old Brandon Road in Pearl.

You may also click here to visit our other website!

OPEN: MON - FRI 8 am to 5 pm & SAT 9 am to 12 noon.

Call or visit Amy's House of Flowers today! We look forward to meeting you!